Message from the Kretzmann Society Chair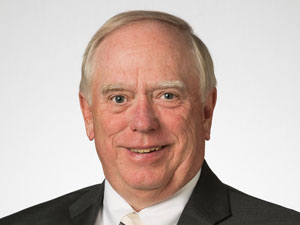 Carsten Falkenberg '72

Greetings from Valpo!
I graduated from Valpo in 1972 and was asked to serve as the inaugural chair of the Kretzmann Society in 2017. As the chair, it is my privilege to thank those of you who have remembered Valpo through your estate plans or life-income gifts. My wife Georgia and I became members of the Kretzmann Society in 2010 and enjoy knowing our commitment will support the future of the University.
As the former Thrivent Financial consultant who worked closely with the University's Thrivent accounts and donors, I truly know how important your planned gifts are to Valpo. Future gifts and commitments play a significant role in ensuring the long-term sustainability for the University that we hold so dear.
If you have included Valpo in your future plans, we would be delighted to learn about this — and to welcome you as a member of this distinguished group of supporters.
I am honored to serve as chair of the Kretzmann Society, and I hope you will join us.
Carsten Falkenberg '72
© Pentera, Inc. Planned giving content. All rights reserved.
Disclaimer